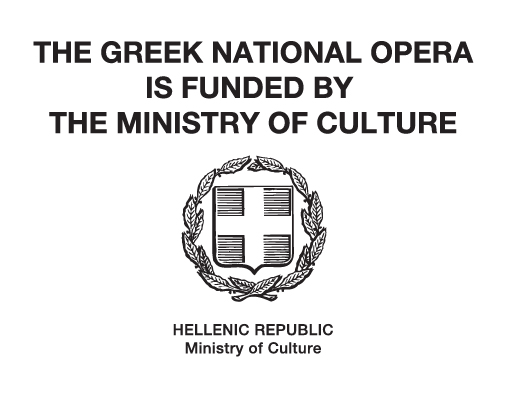 GNO lead donor

Production sponsor

The Greek National Opera presents a new production of opera's most popular double bill, directed by Nikos Karathanos. Acclaimed as one of Greece's most important theatre directors, Karathanos will be making his opera repertoire debut with a new take on two of the great verismo operas –Cavalleria rusticana and Pagliacci– in his signature poetic yet realistic style. The production features sets and costumes by the acclaimed British designer Leslie Travers, who impressed audiences with his scenography for the GNO's recent production of Bluebeard's Castle.
Cavalleria rusticana ("Rustic Chivalry") and Pagliacci ("Clowns") are the two key works of verismo (from the Italian word "vero", meaning "true") –a tradition that sought to bring greater realism to Italian opera– and also the best-loved double bill in the history of opera.
Cavalleria rusticana won the 1890 competition for one-act operas run by the Italian music publisher Edoardo Sonzogno, who was seeking fresh talent in among a new generation of Italian composers. Two years later, Pagliacci –an opera in two acts, with a prologue– was presented in Milan, conducted by Arturo Toscanini, to instant success. The aria "Vesti la giubba" ("Put on the costume" that includes the phrase "ridi, pagliaccio" – "laugh, clown") found global fame thanks to the legendary Italian tenor Enrico Caruso and, to this very day, remains synonymous with opera itself as an art form.
Taking a distance from the fervour and high-flown ideals of Romantic operas, these two short operas recount the passions of common, ordinary people living in southern Italy. The passionate intensity of their music –which only heightens the drama and deepens the emotion– has also bestowed timeless longevity upon these operas, which have endured as core works of repertoire at opera houses across the world since their premiere.
Karathanos had this to note about these two works: "Never has so much blood drawn so much applause. Never has such a crime borne such music – the legendary Caruso could not escape this music, but then nor could Coppola and his Godfather, or Scorsese, or the Mafia itself… Indeed, none of us could escape it! Slipping as it did into our kitchens to liven and elate our afternoons, tailing us in the evenings –back when we were young, leaving the house freshly-bathed, scrubbed clean, our hair parted down the middle– and begriming us all night long. No mother, no lover ever managed to resist singing –under their breath or, better yet, at the top of their voices– those arias heard in Cavalleria rusticana and Pagliacci, as they cooked, as they flirted ferociously. No-one –be they poor, tall or stout, deep, shallow or rich– could ever resist the idea that they, in fact, are the ones singing 'Vesti la giubba'. In such moments, an audience is not simply watching a performance. No – our very youth bleeds."