Lead Donor of the GNO & Production donor

This production is made possible by a grant from the Stavros Niarchos Foundation (SNF) [www.SNF.org] to enhance the GNO's artistic outreach.
Sponsor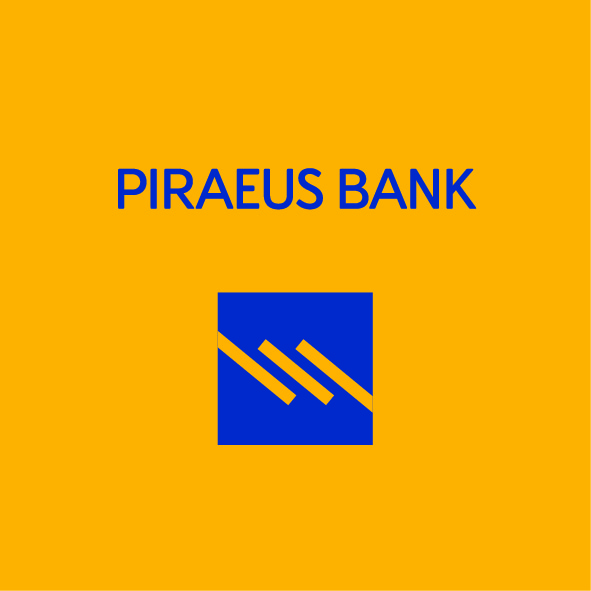 The Greek National Opera presents Verdi's Otello, directed, designed and with lighting by Robert Wilson, one of the greatest theatre and visual artists of our times, in his first collaboration with Greece's only opera house, from 23 February, for eight performances inside the Stavros Niarchos Hall at the SNFCC. This work stands as one of the Greek National Opera's most major co-productions with an historic European opera forum, the Baden-Baden Easter Festival, made possible by a grant from the Stavros Niarchos Foundation (SNF) [www.SNF.org] to enhance the GNO's artistic outreach. Conducted by Stathis Soulis, the production stars such leading Greek and international soloists as Aleksandrs Antoņenko, Cellia Costea, and Tassis Christoyannis.
Giuseppe Verdi's four-act opera Otello closely follows the narrative of Shakespeare's masterpiece of the same title, rendering the story through music of explosive power and exemplary expressive economy. The heroism and fierce might of Otello, the seething hatred of Iago, the innocence and guileless trust of Desdemona – all are strikingly captured by Verdi's score. With singular precision, the music magnificently depicts the terrifying force of a storm raging at sea, but moreover the very soul of our lead character, a man set to be swept from the seat of his glory, overcome by his jealous instincts. First presented at Milan's La Scala in 1887, Verdi's penultimate opera entered into the repertoires of all the world's opera houses and has remained one of the most popular productions with audiences ever since.
The plot tackles the revenge taken by Iago, an ensign in the service of Otello. Iago hates Otello, the Moorish Governor of Cyprus and a general of the Venetian Republic, because he passed him over for advancement, promoting Cassio instead. Iago schemes in order to convince Otello that his wife, Desdemona, is being unfaithful to him with Cassio. Otello falls into his trap and, overcome by jealousy, strangles Desdemona. When Iago's machinations are exposed, Otello takes his own life.
Robert Wilson, a multi-award-winning avant-garde director who forever changed the way that opera is staged through his instantly recognisable signature style, here foregrounds the music, offering up an Otello that unfolds within a minimalistic scenic world, with aesthetically striking and emotionally charged images, impressive lighting, stylised movement, singular costumes, and intense make-up. The production was warmly received by audiences when first presented in April 2019 at the Baden-Baden Easter Festival in Germany. The director had this to say about the production: "Otello takes a lot of concentration. This story is more of an internal conflict, a question of insecurity. With someone who is very strong and also very weak. A traditional, tragic, complicated situation. You have a foreigner. […] Otello is dealing with the question: What is it like to be a foreigner? It sure is contemporary, but it is a classical conflict. And one finds these classical conflicts throughout all literature, throughout all history. One can say it is contemporary, but I would rather say it´s full of time. It is not timeless, but full of time. We can go back to the 16th century or to the 19th century or we can be in the 21st century, we still have the same old conflicts."
Conducting is Stathis Soulis, one of the most promising Greek conductors of the younger generation, while the cast features world class, world-renowned soloists.
The production offers us the chance to enjoy Aleksandrs Antoņenko in the title role, the most sought-after Otello of our times, and a soloist who has carved out an impressive career at the world's leading opera houses over the last decade. First performing the role to great acclaim at the Salzburg Festival, conducted by Riccardo Muti, he would go on to play Otello at the Metropolitan Opera in New York, the Royal Opera House in London, Opéra national de Paris, and the Vienna State Opera, as well as is Chicago, Zurich, Rome, and Saint Petersburg, conducted by some of the greatest conductors of our times, including Antonio Pappano, Yannick Nézet-Séguin, Bertrand de Billy, Valery Gergiev, Marco Armiliato, and Ádám Fischer.
In the role of Iago is Greek baritone Tassis Christoyannis, who has, since 1989, performed lead roles in productions at the Greek National Opera and Megaron – The Athens Concert Hall, while also appearing at the world's foremost theatres. His repertoire includes lead roles in such operas as Il barbiere di Siviglia, Macbeth, Don Giovanni, Don Carlos, La traviata, Die Zauberflöte, Eugene Onegin, Faust, Hamlet, Un ballo in maschera, Falstaff, Il trovatore, Simon Boccanegra, and Wozzeck. He has recorded operas (Tamerlano, La traviata, Falstaff, Persée, Phèdre, Le Τimbre d'argent, and more), songs by French composers (Camille Saint-Saëns, Félicien David, Reynaldo Hahn, Charles Gounod, Benjamin Godard, and others), as well as works by Greek composers (Manos Hadjidakis, Mikis Theodorakis, Nikos Mamagkakis, George Kouroupos, Thanos Mikroutsikos, Yannis Markopoulos, and others). He is himself a composer, writing the music for the musicals Christmas Story and Once Upon a Time There Was a Young Prince, the ballets On the Road and Labyrinth, and the song cycles E.E.Cummings and Thomas Moore, which have been presented in Greece and internationally. He was awarded the Prix de l'Académie Charles Cros for Best French Songs Performer (category: opera).
The role of Desdemona is to be performed by the internationally acclaimed GNO soprano Cellia Costea, who has worked with the world's most major theatres and foremost venues, including the Vienna State Opera, Deutsche Oper Berlin, Concertgebouw Amsterdam, and the Royal Opera House (Covent Garden, London), and has also appeared in Stuttgart, Bergen, Oslo, Marseille, Liège, Barcelona, Milan, Catania, Palermo, Modena, Piacenza, Beijing, Seoul, Tokyo, Singapore and Athens (at the Greek National Opera and Megaron – The Athens Concert Hall) in such roles as Marguerite (Faust), Nedda (Pagliacci), Micaëla (Carmen), Leonora (Il trovatore), Desdemona (Otello), Elisabeth (Don Carlo), Liù (Turandot), Mimì (La bohème), Tosca, and Elena (Ι vespri siciliani). She has worked with such leading conductors as Seiji Ozawa, Mark Elder, Asher Fisch, Eugene Kohn, Jiří Kout, Pinchas Steinberg, Julian Kovatchev, and Alberto Veronesi. In 2011, she was honoured with the 2011 Grand Music Award by the Union of Greek Critics for Drama and Music.
Also appearing are the GNO soloists Dimitris Paksoglou, Yannis Kalyvas, Petros Magoulas, Marinos Tarnanas, Pavlos Sampsakis, and Violetta Lousta.
Robert Wilson – Short biography
"[Robert Wilson is] a towering figure in the world of experimental theater and an explorer
in the uses of time and space on stage." —The New York Times
Born in Waco, Texas, Wilson is among the world's foremost theater and visual artists. His works for the stage unconventionally integrate a wide variety of artistic media, including dance, movement, lighting, sculpture, music and text. His images are aesthetically striking and emotionally charged, and his productions have earned the acclaim of audiences and critics worldwide. After being educated at the University of Texas and Brooklyn's Pratt Institute, Wilson founded the New York-based performance collective "The Byrd Hoffman
School of Byrds" in the mid-1960s, and developed his first signature works, including Deafman Glance (1970) and A Letter for Queen Victoria (1974-1975). With Philip Glass he wrote the seminal opera Einstein on the Beach (1976). Wilson's artistic collaborators include many writers and musicians such as Heiner Müller, Tom Waits, Susan Sontag, Laurie Anderson, William Burroughs, Lou Reed, Jessye Norman and Anna Calvi. He has also left his imprint on masterworks such as Beckett's Krapp's Last Tape, Brecht/Weill's Threepenny Opera, Debussy's Pelléas et Melisande, Goethe's Faust, Homer's Odyssey, Jean de la Fontaine's Fables, Puccini's Madama Butterfly, Verdi's La Traviata and Sophocles' Oedipus.
Wilson's drawings, paintings and sculptures have been presented around the world in hundreds of solo and group showings, and his works are held in private collections and museums throughout the world. Wilson has been honored with numerous awards for excellence, including a Pulitzer Prize nomination, two Premio Ubu awards, the Golden Lion of the Venice Biennale, and an Olivier Award. He was elected to the American Academy of Arts and Letters, as well as the German Academy of the Arts, and holds 8 Honorary Doctorate degrees. France pronounced him Commander of the Order of Arts and Letters
(2003) and Officer of the Legion of Honor (2014); Germany awarded him the Officer's Cross of the Order of Merit (2014). Wilson is the founder and Artistic Director of The Watermill Center, a laboratory for the Arts in Water Mill, New York.
[Otello at a glance]
The composer / Giuseppe Verdi, the most renowned composer of Italian Romanticism, was born in Le Roncole in northern Italy, 1813 and died in Milan, 1901. He studied music in the small town of Busseto and then in Milan. His earliest works were influenced by the revolutionary spirit of the times, echoing the struggle of the many small Italian states to be liberated from the Austrians and unified into one sovereign state. Verdi's involvement with politics elevated the composer to the status of a national symbol –as an acrostic, "Viva Verdi" meant "Viva Vittorio Emanuele Re D'Italia"– and in 1861 he was elected a member of the first Italian Parliament. Verdi's most important operas are Nabucco (1842), Macbeth (1847/1865), Rigoletto (1851), Il trovatore (1853), La traviata (1853), Aida (1871), Otello (1887), and Falstaff (1893).
On an aesthetic level, Verdi's music expressed the spirit of mature Romanticism, and on a political one his compatriots' desire to see Italy free and united. He was adored by an especially broad public and enjoyed popularity that remains unfaltering to this day. In the midst of the historical, political and social changes taking place in the 19th century, Verdi was the composer who experienced that special moment in the history of music where high art was also popular art.
The work / Dramma lirico in four acts, Verdi's Otello is based on a libretto by poet, novelist and composer Arrigo Boito after William Shakespeare's The Tragedy of Othello, the Moor of Venice (1603).
Premieres / Verdi's Otello was first produced to great acclaim at Milan's La Scala on 5 February 1887. The Greek National Opera, founded in 1939, first presented Otello on 8 December 1960 at the new Olympia Theatre, inaugurated in January 1958.