MUSAI
1st Music and Artificial Intelligence Festival
1, 2 June 2023 / Starts at: 20.00
Greek National Opera Alternative Stage
Stavros Niarchos Foundation Cultural Center (SNFCC)
Free admission upon priority vouchers that will be distributed from Friday 26 May 2023, at 12.00, exclusively via ticket ticket services..
The 1st Music and Artificial Intelligence Festival MUSAI is coming to the Greek National Opera Alternative Stage at the SNFCC with the participation of fourteen Greek musicians and an international artist. For two days, on the 1st and 2nd June 2023, at 20.00, the audience will have the chance to enjoy artists from different musical worlds interacting with new technology and artificial intelligence tools and integrating them into musical creation, either in an improvisatory way, in real time, or as compositional tools.
In MUSAI Festival, acoustic instruments meet with electric sounds and live visuals, analog processors converse with motion and brain sign sensors, and the raw timbres of vocal idioms of the Eastern Mediterranean become musical digits in granular synthesis creations.
Admission will be free upon priority vouchers that will be distributed from Friday 26 May 2023, at 12.00, exclusively via ticket services. The Festival is realised thanks to a grant by the Ministry of Culture and Sports, the scientific guidance of the Artificial Intelligence and Learning Systems Workshop of the National Technical University of Athens (NTUA) and the LabMat of the National and Kapodistrian University of Athens (NKUA), as well as the collaboration of the GNO Alternative Stage.
The first day of the Festival (1/6) opens with the prolific multi-instrumentalist and composer Tilemachos Moussas with an ambient-experimental programme and continues with experimental musicians Spyros Polychronopoulos on the electronics and Giannis Anastasakis on the guitar – accompanied by the live visuals of visual artist Natalia Manta –, followed by the Dance with Invisible Partners project by scientist and musician Kostis Gardikis with dark pop pieces co-created with the use of artificial intelligence.
The Festival's second day brings onto the stage the synergy of researcher and performer Natalia Kotsani with Tasos Kofodimos singing and playing the lute, Harris Lambrakis on the ney, Giotis Kiourtsoglou on the electric bass and Vangelis Karipis on percussion, in a special musical encounter dedicated to the songs of the Mediterranean and the interaction of traditional vocal idioms with tools of granular synthesis. The Festival comes complete with the French singer and ethnomusicologist Françoise Atlan that has carved out a remarkable career thanks to her special timbre and the expressive style with which she approaches the Sephardic, Arabic and Andalusian repertoire.
The detailed programme of the Festival is as follows:
Thursday 1 June 2023
Tilemachos Moussas
Spyros Polychronopoulos, Giannis Anastasakis, Natalia Manta
Dance with Invisible Partners

Friday 2 June 2023
Françoise Atlan
Natalia Kotsani, Tasos Kofodimos
Haris Lambrakis, Giotis Kiourtsoglou, Vangelis Karipis
Research group
Dr. Daniel Brown (Intelligent Music Systems, USA)
Natalia Kotsani (PhD candidate NTUA)
Tilemachos Moussas (PhD candidate NKUA)
Edmund Dervakos (PhD candidate NTUA)
Giorgos Filandrianos (PhD candidate NTUA)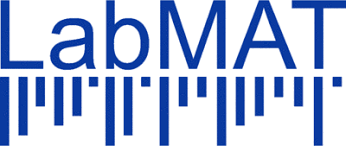 Founding donor of the Alternative Stage