Baroque Music Festival
Flora instrumentalis
15, 18, 19, 20 November 2022
Starts at: 20.30
Parnassos Literary Society
(8 Ag.Georgiou Karytsi Square, Athens)
Artistic curator: Dimos Goudaroulis
The Baroque Music Festival, the successful tradition of the Thessaloniki Concert Hall, is coming for the first time to Athens to take audiences on a journey to the magical world of Baroque. Under the general title Flora instrumentalis, the Festival brings an "exotic garden" of baroque instruments and instrumental music in the historical hall of Parnassos Literary Society (8 Ag. Georgiou Karytsi square, Athens) on 15, 18, 19, 20 November 2022. The Festival is a co-production of the GNO Alternative Stage and the Thessaloniki Concert Hall.
The Baroque Music Festival's programme, curated by the versatile and highly prolific artist Dimos Goudaroulis, includes four singular concerts dedicated to instrumental Italian, French, English and German baroque music performed by acclaimed musicians. The audience will have the chance to enjoy chamber music of the 17th and 18th centuries with period instruments through a repertoire of high aesthetic value and exceptionally elegant timbres.
The Festival will open its gates with Antonio Vivaldi's inexhaustibly imaginative and inspiring music, in a programme with rare solo and trio sonatas for small ensemble that will be presented on Tuesday 15 November. It will be followed by the second concert with English and French dance suites of the 17th century on Friday 18 November. The third concert, on Saturday 19 November, includes Vivaldi's six wonderful sonatas for violoncello and basso continuo, Opus 14, in their complete version. The Festival will end on Sunday 20 November with yet another complete work, the emblematic Musical Offering, one of Johann Sebastian Bach's latest and most enigmatic pieces.
Ticket prices: €10, €12
Students: €8
Where to book your tickets:
www.ticketservices.gr & the Ticket Services Box Office, 39 Panepistimiou Street, Athens, 2107234567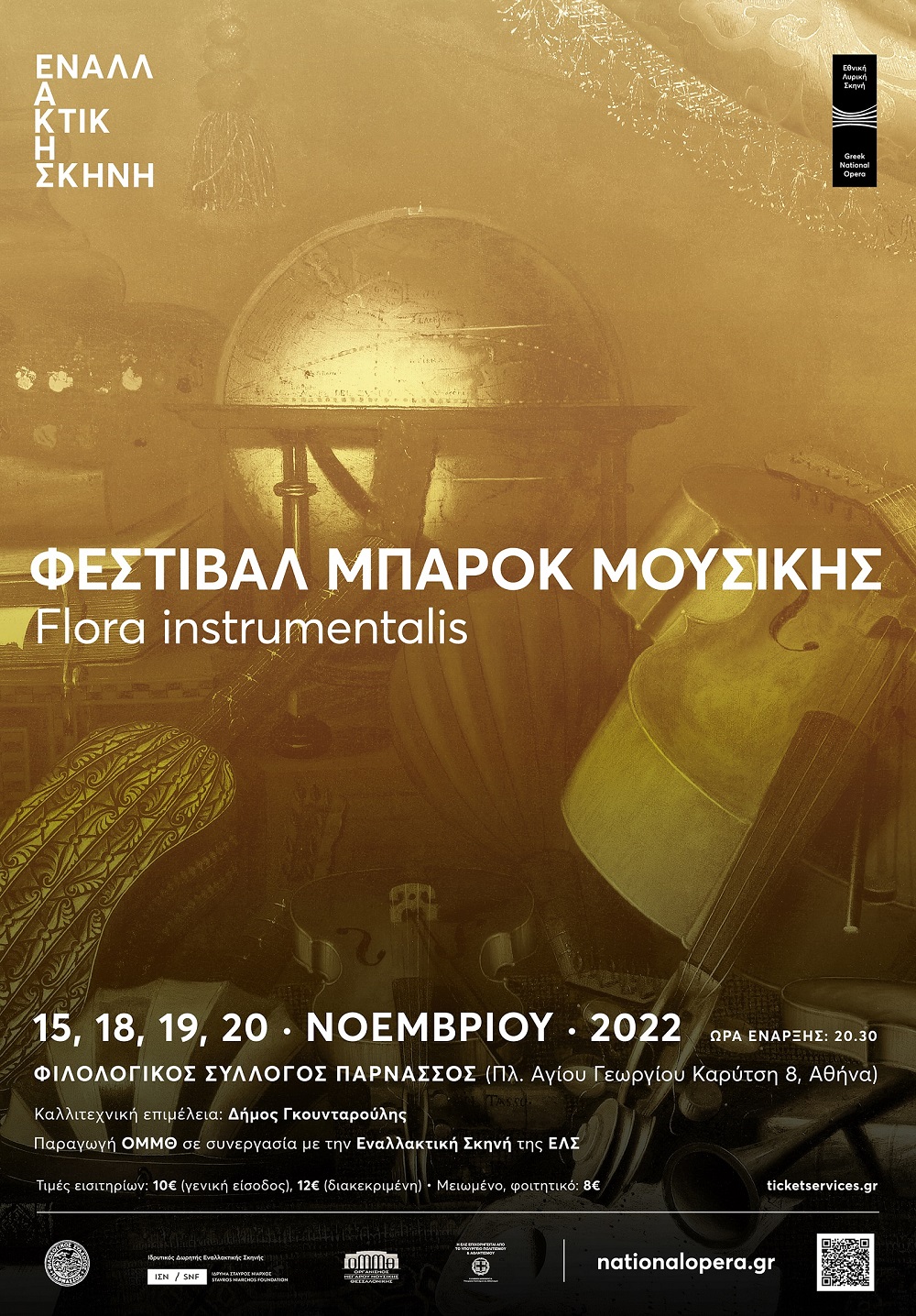 VIVALDI: LESS IS MORE
Tuesday 15 November 2022 / Starts at: 20.30
Giοrgos Samoilis Baroque violin, Iason Ioannou Baroque cello, Theodoros Kitsos Baroque mandolin, baroque guitar, theorbo
Sometimes, less is more. Three musicians, forming a group with warm and introspective sound, present solo and trio sonatas by Antonio Vivaldi, in a variety of combinations, sound timbres and functions.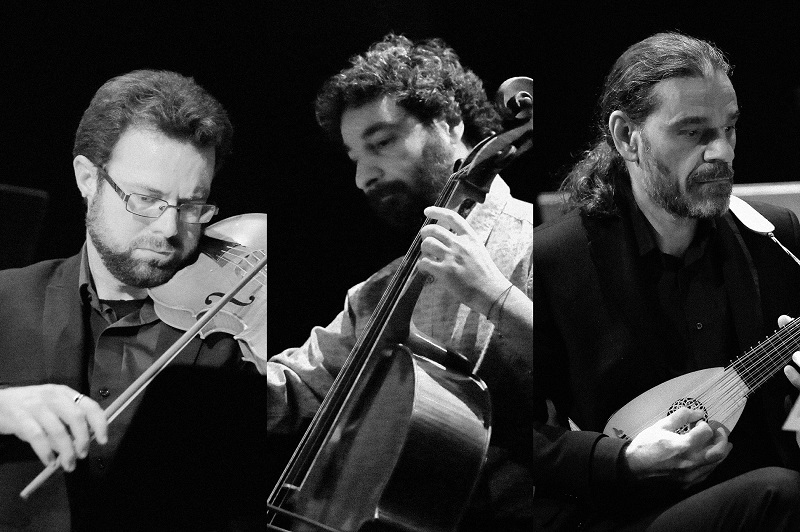 LITTLE CONSORT - ENGLISH & FRENCH BAROQUE
Friday 18 Νovember 2022 / Starts at: 20.30
Dimitris Kountouras Recorder & baroque flute, Andreas Linos Viola da gamba, Panos Iliopoulos Harpsichord
Little consort is a programme dedicated to the 17th century, mainly focusing on the dance music of England and France through the works of H. Purcell, A. Forqueray, J.H. d'Anglebert, M. Marais, J.M. Hotteterre. It outlines the transition from the polyphony of the Renaissance to the small baroque ensemble for voice and basso continuo, passing through dance Suites, character pieces (pièces de caractère) and arias for flute, viola da gamba and harpsichord- the three most beloved musical instruments of the time in France and the British Isles.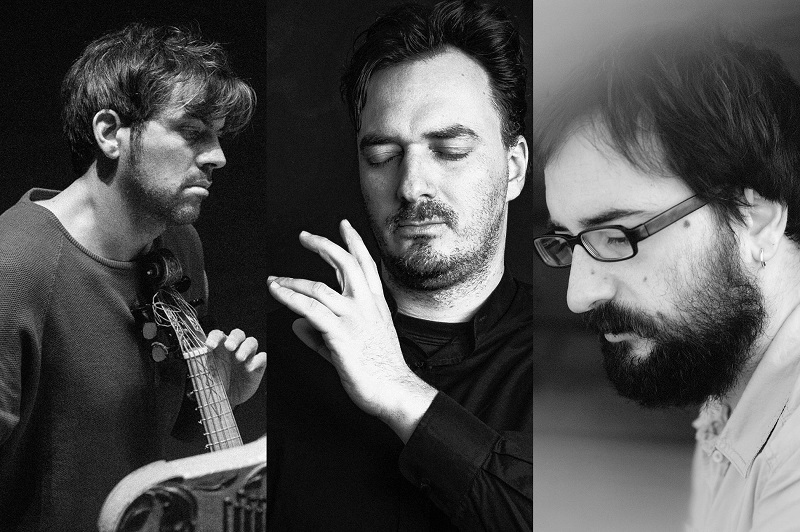 ANTONIO VIVALDI
Six Sonatas for cello and basso continuo, Op. 14
Saturday 19 November 2022 / Starts at: 20.30
La Stravaganza Greca: Dimos Goudaroulis Baroque cello, Dimitris Tigkas Violone, Theodoros Kitsos Theorbo, baroque guitar, Markellos Chrysikopoulos Harpsichord, pipe organ
The ensemble La Stravaganza Greca presents the complete opus 14 by Antonio Vivaldi- the six magnificent Sonatas for cello and basso continuo which were published in Paris in 1740. A jewel of the baroque repertoire for the organ as well as an indication of Vivaldi's inexhaustible ingenuity and inspiration, the six sonatas, each with its different character, highlight the expressive capabilities of the cello while allowing the performer the space and freedom to approach them creatively and masterfully.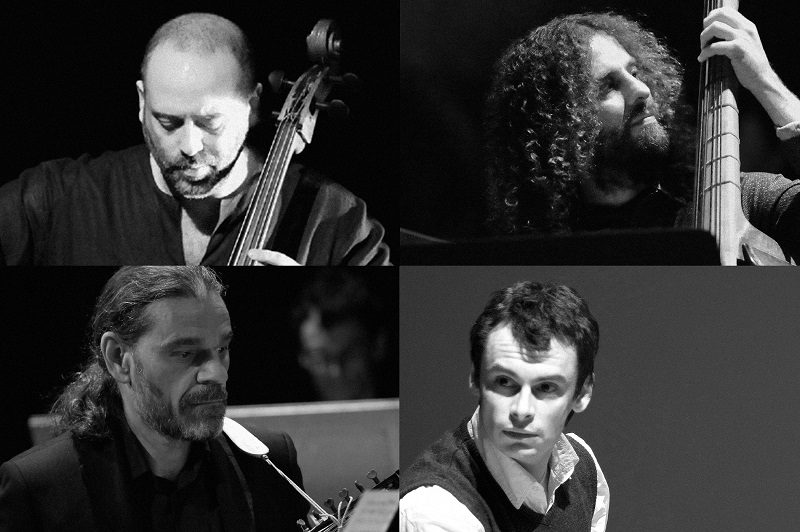 J.S. BACH: THE MUSICAL OFFERING
Sunday 20 November 2022 / Starts at: 20.30
Zach Tarpagos Baroque transverse flute, Faidon Miliadis Baroque violin, Alexis Karaiskakis - Nastos Baroque cello, Gerasimos Choidas Harpsichord
The Musical Offering BWV 1079 (Musikalisches Opfer) is one of the last and definitely one of the most emblematic and enigmatic works by J. S. Bach. The four musicians will perform an original recitation of the complete work which, apart from the notable Trio-sonata for flute, violin and basso continuo, includes Ricercari for three and six voices, as well as all of his ingenious Canons-riddles that Bach composed based on the royal theme that was given to him by King Frederick II of Prussia.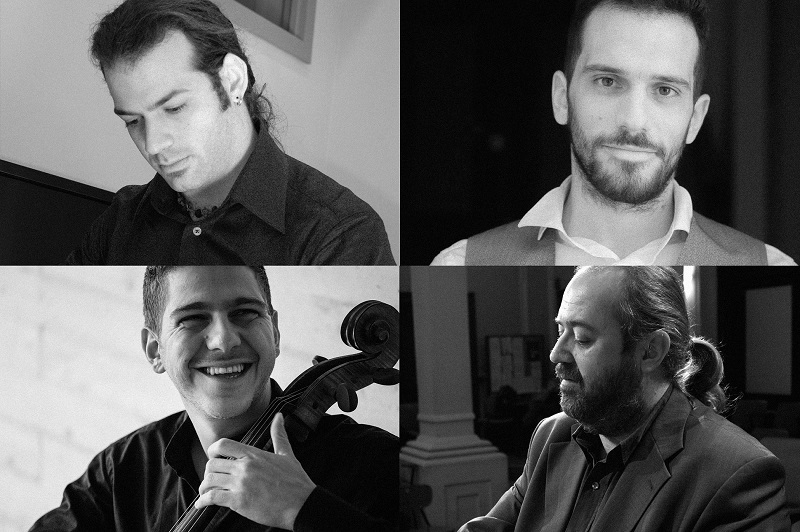 * The concerts are accompanied by displays of paintings by baroque painters depicting instruments and musicians of the time.
Lighting design, projections: Alexandros Seitaridis