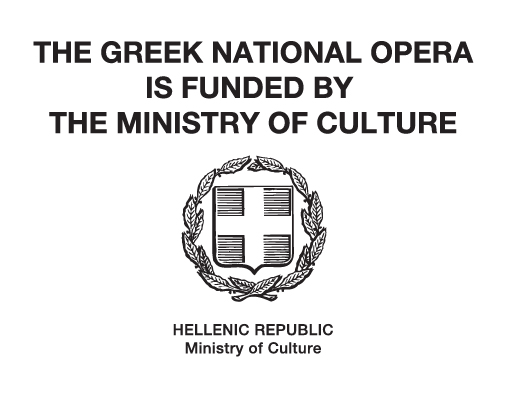 GNO lead donor

Production sponsor

The Greek National Opera's second summer production at the Odeon of Herodes Atticus is Giuseppe Verdi's La traviata directed by Konstantinos Rigos, first presented at the Roman venue in the summer of 2019 to exceptional success. The ill-starred love harboured by the "Lady of the Camellias" for Alfredo Germont –as envisioned and set to music by Verdi using melodies of singular power that blazon themselves indelibly upon our hearts and minds– is being brought to life once more for four performances, from 27 through until 31 July 2024.
The opera recounts the love of a courtesan for the son of an eminent Parisian household. Their relationship goes down badly with the young man's family and the couple split, only meeting again a little before the young woman's death. The premiere of La traviata at Teatro La Fenice in Venice on 6 March 1853 is often described as one of the biggest failures in opera history. A century and a half later, this Verdi masterpiece stands as one of the most popular works in the repertoire, with hundreds of performances given each year at opera houses across the globe before rapt audiences in their thousands.
Konstantinos Rigos had this to note about the production: "Presenting La traviata inside the historic Odeon of Herodes Atticus places the work within a challenging yet interesting context: one must find a balance between the overtly exuberant scenes and the private moments. The walls of this ancient odeon impose a sense of timelessness, and inescapably induct the narrative into deep time. In this intermediary space, between past and future, Violetta seems suspended within an era left in limbo, offering her story up to audiences as yet another product for consumption, as she was herself. The Herodium stage space is divided into two distinct realms: closed rooms (that represent the heroine's psyche) and a scenic world of contrived pleasures dominated by a huge table. These two worlds unfold in parallel, with the heroine reflected in her alter ego, thus giving the conflict inside her tangible form – this is arguably the production's most significant narrative feature. La traviata is Violetta herself, which explains the focus on capturing her emotions and projecting them –enlarged– upon the time-worn walls of the Odeon of Herodes Atticus."
The American opera superstar Nadine Sierra will be performing the role of Violetta Valéry alongside the up-and-coming tenor Freddie De Tommaso in the role of Alfredo Germοnt and with the internationally acclaimed baritone Dimitri Platanias in the role of Giorgio Germοnt. Distinguished GNO's soprano Vassiliki Karayanni will be performing the title role in the second cast.