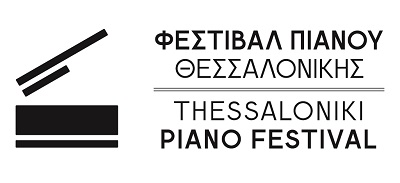 The established Piano Festival of the GNO Alternative Stage, dedicated to the "king of instruments", reschedules its yearly date with Athenian audiences, for the first time outside the SNFCC, in the historic hall of the Parnassos Literary Society, from 23 to 17 October 2022, always in collaboration with the Thessaloniki Piano Festival, and curated by Charalampos Aggelopoulos. Admission to all the events will be free upon priority vouchers that will be distributed from Wednesday 19 October, at 12.00, exclusively via ticket services.
Five acclaimed Greek pianists with international careers, Dimitri Vassilakis (23/10), Lorenda Ramou (24/10), Karolos Zouganelis (25/10), Prodromos Symeonidis (26/10) and Christos Papageorgiou (27/10) perform some of the greatest piano works of the 20thand 21st centuries, covering a very wide range of music trends and compositions. Works, among others, by Claude Debussy, Maurice Ravel, Sergei Rachmaninov, Sergei Prokofiev, Isaac Albéniz, Arnold Schoenberg, Dmitri Shostakovich, Olivier Messiaen, Iannis Xenakis, and modern-day piano pieces compose a particularly interesting multi-faceted programme.
The Festival's parallel events include two afternoon concerts by the emerging soloists Natalia Giannaki (23/10) and Margarita Kolasi (26/10), and a piano masterclass by the featured artists.
The detailed programme of the Piano Festival is as follows:
Dimitri Vassilakis in recital
Sunday 23 October 2022 / Starts at: 20.30
Works by Albéniz, Berio, Debussy, Fauré, Granados, Guastavino, Medtner, Poulenc, Ravel, Sciarrino
If some people are under the impression that 20th-centruy music is "difficult", "strident" and "cerebral", then Dimitri Vassilakis' recital can offer the most disarming counter-argument! Grace, sensual harmony and melodiousness have never ceased to accompany musical creation – from its origins to this date. Dimitri Vassilakis, a pianist for more than thirty years with the famous Ensemble Intercontemporain, having a high score of first performances and collaborations with some of the greatest composers of our time, chooses to shed light upon this so interesting side of the repertoire.


Lorenda Ramou in recital
Monday 24 October 2022 / Starts at: 20.30
Works by Boulez, Ge, Cage, Cowell, Dragatakis, Marcus, Rzewski, Sakellariou – Ramou, Schoenberg, Wolfe
Pianist Lorenda Ramou, established in the conscience of music-lovers for her years-long and in-depth relationship with the piano avant-garde, presents works of "special standards", promising fascinating music pieces that ignite our imagination. Get prepared to listen how a piano work flirts with music theatre, asking from its performer to unravel an impassioned monologue as s/he is playing, how to use the cluster technique to perform ancient Chinese music, how the intervention of objects on chords radically transforms sound, and how a tiny toy piano blends with electronic sounds!

Karolos Zouganelis in recital
Tuesday 25 October 2022 / Starts at: 20.30
Works by Prokofiev, Rachmaninoff, Shostakovich, Taylor
The vibrant and multi-faceted virtuoso Karolos Zouganelis takes us on a tour across the world of the Russian piano repertoire of the first half of the 20th century, one of the brightest chapters of piano literature of all times. The recital includes major works of Sergei Prokofiev, Sergei Rachmaninoff and Dmitri Shostakovich, as well as an impressive piano cycle by distinguished Greek composer Nestor Taylor.


Prodromos Symeonidis in recital
Wednesday 26 October 2022 / Starts at: 20.30
Works by Debussy, Messiaen, Pintscher, Xenakis
Prodromos Symeonidis, a pianist in the service of contemporary music and internationally acclaimed for the power and prestige of his performances, takes us on a journey with his recital across 20th-century Paris, one of the greatest centers of the musical (and not only) avant-garde. In his programme, he himself selects with knowledge and inspiration pieces from the piano works of three great composers of the past century: Claude Debussy, Olivier Messiaen, and Iannis Xenakis, all of whom lived and created in the French capital.
Christos Papageorgiou in recital
Thursday 27 October 2022 / Starts at: 20.30
Works of Papageorgiou
In the Stylistic Variations of always restless and prolific composer and pianist Christos Papageorgiou, the unadorned theme from Mikis Theodorakis' widely known song "Sto perigiali to kryfo" (aka "Arnisi" from the song cycle Epiphany) is transformed into many and different styles, from Couperin and Handel's to Crumb's, Keith Jarrett's, and rock n roll, thus becoming a ticket to a spectacular musical journey across space and time. A daring artistic venture that acquires added value, given that the performer of the work is its own composer.
The GNO Alternative Stage's strand of programming titled "GNO ALTERNATIVE STAGE PIANO FESTIVAL" falls under the Act "FESTIVAL EVENTS OF THE GNO ALTERNATIVE STAGE" (MIS 5004053), code 2017ΕΠΑ08510107 (Axis 06 of the "ATTICA" O.P.), and is co-financed by the European Regional Development Fund (ERDF) and National Funds.