GNO Ballet Sponsor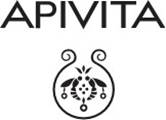 Supporter

The great success of the Greek National Opera's Ballet, after the sold-out run of the previous season, returns for six more performances at Christmas time. Konstantinos Rigos, in his first choreography after assuming the directorship of the GNO Ballet, created a new reading of Swan Lake, in which excerpts from Petipa / Ivanov's classical choreography engage in a dialogue with his own new choreography which is based on a neoclassical concept.
Rigos transferred the work to the landscape of a dried lake with clear signs of environmental destruction, proposing a metaclassical reading. George Segredakis' impressive costumes and Christos Tziogkas' emotive lighting contribute to the creation of an otherworldly ambience.
Konstantinos Rigos notes: "In Swan Lake I present a version which flirts with the enchantment of classical dance in a modern and neoclassicaly interesting way […] Heroes preserve the characteristics of the classical version, but their roles are presented as projections of the prince himself. I see the roles of the white and black swan as the two sides of one and the same person. The innocence and the need for self-destruction hidden in every man. Human existence is attracted by both the good and the evil. I think this is an ingenious feature of this work and one of the elements I want to bring out. Namely, how the two aspects of the human existence, the good and the evil, are presented".