Partner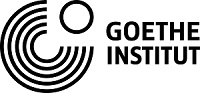 GNO Ballet sponsor

*As part of the programme "One for One". "One For One" program: with the purchase of a ticket for From Russia with love on Friday 19 April, in zone 4th, it will be possible to obtain another ticket at the price of €2, for youngsters aged 7 to 17 years. "One For One" program is designed and developed by Friends and Patrons of SNFCC and sponsored by Alpha Bulkers Shipmanagement Inc.
Find out more here.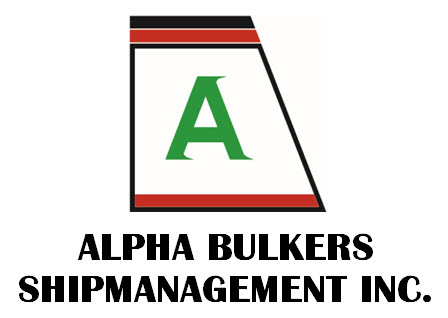 It wouldn't be an overstatement to claim that Igor Stravinsky, with his ideas and accomplishments, had not only exerted a very deep influence on the composers of his time and in total on the musical avant-garde of the first decades of the previous century, but he had also decisively contributed to the music developments in the 20th century. His personal trajectory has passed through many phases and if something characterizes it, that is precisely its stylistic diversity. Stravinsky became worldwide known through a series of ballets for which he composed the music. They were the fruits of his creative cooperation with impresario Sergei Diaghilev, who had created the Ballets Russes in Paris in collaboration with some of the most talented Russian artists who lived and worked far from their homeland. It was for this ensemble that the triptych of ballets From Russia With Love was written: Le Sacre du printemps [The Rite of spring, 1913], Le Chant du Rossignol [The nightingale's song, 1914/1917/1920] and Les noces [The wedding, 1923]. Three renowned choreographers design the choreographies: Daphnis Kokkinos of the Tanztheater Wuppertal Pina Bausch, distinguished German choreographer Marco Goecke who will be the director of Hannover Ballet starting in 1919/20 and the Ballet Director of the Greek National Opera, Konstantinos Rigos.
Le Sacre du printemps
Choreography Daphnis Kokkinos
Costumes Dora Stylidou
Piano Stefanos Nasos, Apostolos Palios
The great Greek dancer of the Tanztheater Wuppertal Pina Bausch, Daphnis Kokkinos, choreographs for the first time one of the works that have been closely associated with Pina Bausch, Le Sacre du printemps. The choreographer notes: "Choreographing Le Sacre du printemps was a big challenge for me. It is the first performance I ever saw from the Tanztheater Wuppertal Pina Bausch while I was still studying at the State School of Dance. It is the piece I have been dancing with Pina's group for 28 years. It is a great challenge to think and feel this piece in a completely different way than I did till now. We live in times of great tension, pain, wars, crises - not only financial ones-, people fleeing from war zones and destroyed countries. Wrath is everywhere. At the same time there is also creative thinking, love, youth - life's driving force. We live in a time when it is not enough to sacrifice just one girl to appease the gods of Spring, but many more and for more gods. Another challenge is to dance with the Greek National Opera Ballet. Although it is a group whose repertory is much different than mine, what we do have in common is that we both have a wide range of dancers, starting from very young ones who are in the beginning of their career, to others with years of experience. It is wonderful to be able to work with so great a range of dancers. And each to add something to the creative work, their own knowledge, experience, dynamics, energy, passion and love to that through which in the end we all express ourselves: Dance."
Le Chant du Rossignol
Choreography-sets Marco Goecke
Costumes Michaela Springer
Piano Giorgos Konstantinou
Marco Goecke's choreography for Le Chant du Rossignol is like a song of movements. A song in a cage, outside, in the wind, in the rain. A silent song in the earth, in a little wooden box. Fluttering, fidgeting, twitching and spasming.
Whoever watches a Marco Goecke ballet for the first time is inevitably astonished; the choreographer virtually attacks the audience with movement – with unusual movement, for in contrast to classical en pointe or modern ballet, in Goecke's work, above all, we see the torso and its extremities in sheer turmoil. In Goecke's ballets the focus is no longer the beautiful legs. Arms and hands, which until now were rounded daintily or stretched out casually, are suddenly no longer the formulaic complement above the more active lower half of the body. Instead, a wholly new universe of movement evolves around head and torso. Very soon, islands of meaning appear from within this nervy river; what initially seemed to be restless suddenly demands to be recognised and understood and wants to be integrated. Le Chant du Rossignol was created for Leipzig Ballet in 2009 and reworked for Stuttgart Ballet in 2015. When asked to put the essence of his choreography in a nutshell, Goecke said: "Tragoùdi, Èros, Thànatos".
Marco Goecke has been a resident choreographer at the Stuttgart Ballet and Scapino Ballet Rotterdam as well as an associate choreographer with the Netherlands Dans Theater. He has choreographed more than 60 performances, which have been presented in all four corners of the planet, from Tel Aviv and Sao Paolo to Canada, Moscow and Zurich. The multi-award- winning choreographer assumes the management of the Hannover Ballet starting from season 2019/20.
Les noces
Conductor Nikos Vassiliou
Choreography Konstantinos Rigos
Sets-costumes Dionyssis Fotopoulos
Piano Giorgos Konstantinou, Stefanos Nasos, Apostolos Palios, Sophia Tamvakopoulou
Soloists Mina Polychronou, Margarita Syngeniotou, Filippos Modinos, Petros Magoulas


With the participation of the ERT Chorus

The GNO Ballet director, Konstantinos Rigos, choreographed Stravinsky's Les noces for Oktana dance-theatre in 1993. An original, wild and sarcastic game of wedding preparations unfolds before the audience. Rigos's movement engages in a power play with Stravinsky's score and attempts to depict feelings of restlessness, fear and panic.
Erratic, hovering, and meaningful movements coexist with images of real beauty in a historic choreography which has received rave reviews.