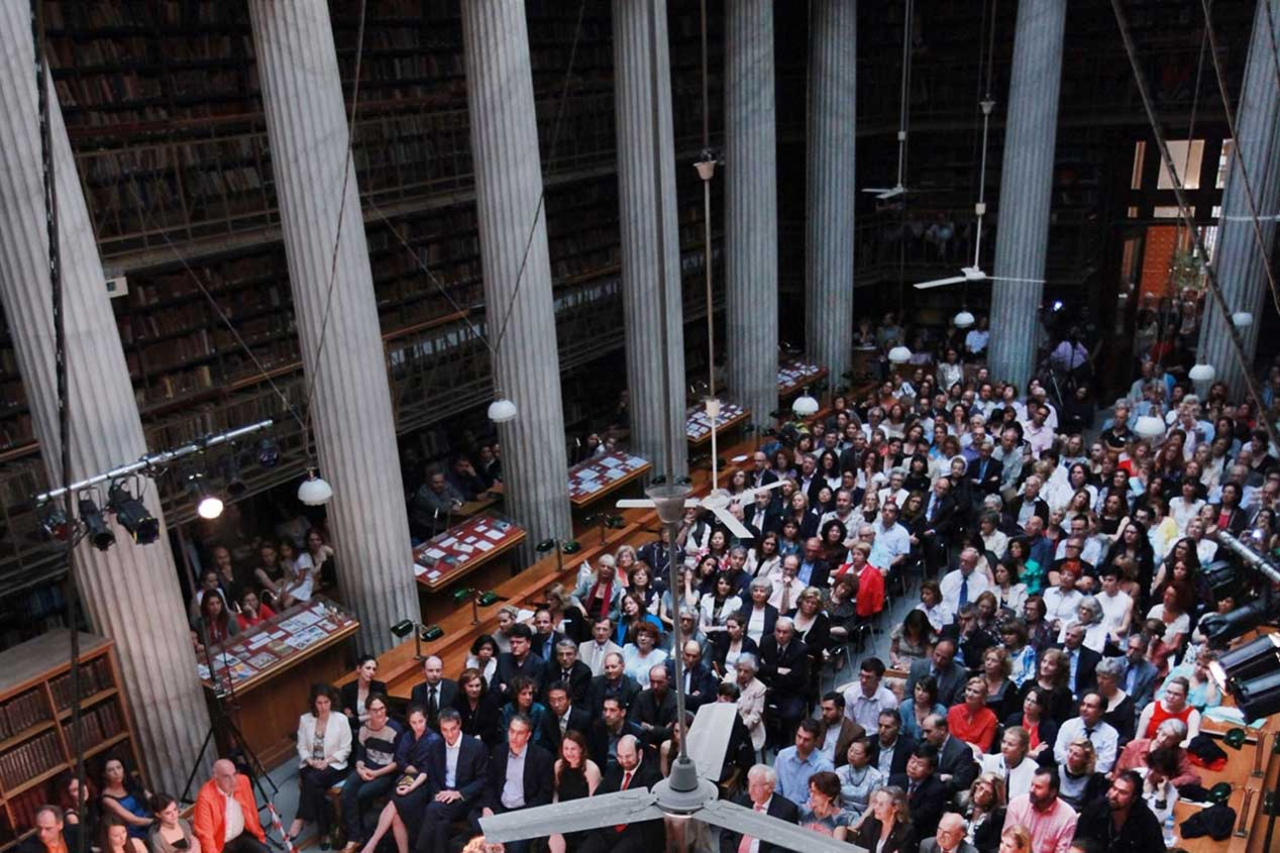 Yannis Ritsos Theatre,Agia Varvara
La bohème
SEASON 2012/13 - Giacomo Puccini
April 2013
Δημιουργική Ομάδα
DIRECTOR
Isidoros Sideris
SETS - COSTUMES
Giannis Katranitsas
CHOREOGRAPHER
Dionyssis Tsaftaridis
LIGHTS
Nikos Ergazakis
LIBRETTO TRANSLATION
Maria Mourkousi
Yannis Ritsos Theatre,Agia Varvara
Suitcase Οpera with an exclusive donation of the Stavros Niarchos Foundation
La bohème
Giacomo Puccini
5 April 2013
YIANNIS RITSOS THEATRE, AGIA VARVARA
Starts at 20.00 |


Admission is free of charge
Director's Note
La Bohème at a glance / The composer
Giacomo Puccini was born in Lucca, Tuscany, on 22 December 1858. He remains to this day one of the most renowned composers of Italian opera, as his works are regularly throughout the world. His musical style was already clearly developed by his third opera, Manon Lesacaut (1893), while his next three compositions, La bohème (1896), Tosca (1900) and Madama Butterfly (1904), firmly established Puccini as Verdi's true heir.
The beautiful melodies and intense theatricality that define his operas successfully met the demands of their time. His last opera, Turandot (1926), remained incomplete due to his death in 1924.
The opera
La bohème, an opera lirica in four acts, is based on the novel Scènes de la vie de bohème (1845/8, 1851) by Henry Mürger and the play La Vie de bohème (1849), written by Théodore Barrière after Mürger. The libretto was written by Giuseppe Giacosa and Luigi Ilicca. It tells the story of the love affair between the poet Rodolfo and the seamstress Mimì, from the moment they meet until Mimì's death from tuberculosis.
Premieres
La bohème received its premiere on 1 February 1896 at the Teatro Regio in Turin and was conducted by Arturo Toscanini. The Greek National Opera presented La bohème for the first time on 17 April 1948 under Antiochos Evangelatos.