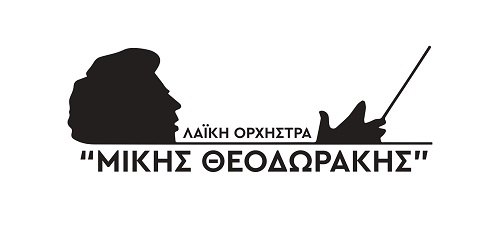 The ongoing three-year tribute to Mikis Theodorakis continues on the GNO Alternative Stage with a singular production based equally on music and the spoken word, which nostalgically palpates the border where personal memory touches collective history and life overlaps with art.
Based on the songs of Mikis Theodorakis and the autobiographical writings of his daughter, Margarita Theodorakis, the musical performance Memories of a Little Girl will be presented on the GNO Alternative Stage at the Stavros Niarchos Foundation Cultural Center on 21 and 22 October 2022, at 20.30.
The performance will feature The Deserters – a small breakaway ensemble from the legendary Mikis Theodorakis Orchestra", Margarita will read her own texts, and Panayotis Petrakis and Angelos Theodorakis will perform popular songs.
The musical performance Memories of a Little Girl juxtaposes the recollections of a young woman growing up in the refugee neighbourhood of Nea Smyrni, Athens with her parents and grandparents from Asia Minor–punctuated by narrations about the "lost fatherland" as well as the horrible tortures of the political prison of Makronisos, the nightly raids of their home by the Army during the military dictatorship, imprisonment and exile– to the momentous music of her legendary father.
Established soloist Panayotis Petrakis and the composer's grandson Angelos Theodorakis perform songs from the whole expressive gamut of Mikis Theodorakis' production, bridging the popular and the lyrical modes; he is idiomatically accompanied by The Deserters, a small breakaway ensemble from the Mikis Theodorakis Orchestra that consists of Evangelia Mavridou (piano), Nikos Giolias (guitar), Thodoris Kouelis (contrabass) and Stefanos Theodorakis-Papangelidis (percussion). Sound engineering is by Michalis Alexakis and the production manager is Sophie Hayes.
The programme includes an extensive selection from the finest and most famous songs of Mikis Theodorakis: superb compositions running through the whole musical career of the composer, from Lipotaktes (The Deserters) who gave their name to the newly-formed musical ensemble, to Lyrika (Lyrical Songs), The Little Cyclades, and the song cycle To Panagoulis, to lyrics of great poets and songwriters such as Manolis Anagnostakis, Nikos Gatsos, Manos Eleftheriou, Odysseus Elytis, Giannis Theodorakis, Andreas Kalvos, Tasos Livaditis, Federico García Lorca, Brendan Behan, Notis Pergialis, Giorgos Seferis, Kostas Tripolitis.
Concurrently, Margarita Theodorakis herself reads her own texts describing her exciting childhood, accompanied by rare projected photos from the family archive of an inexhaustible composer.