The production is made possible by a grant from the Stavros Niarchos Foundation (SNF) [www.SNF.org] to enhance the Greek National Opera's artistic outreach

In the context of the preventive measures against the spread of the coronavirus, the Greek National Opera announces the suspension of the performance of Don Quixote
Due to the Covid-19 pandemic the ballet will be presented in John Longstaff's instrumentation for reduced orchestra
Production sponsor


GNO Ballet sponsor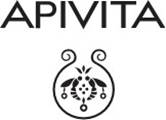 The Greek National Opera Ballet opens the new season with the new ambitious production of Ludwig Minkus's Don Quixote, which had been scheduled for last March but had to be cancelled due to the pandemics. Thiago Bordin's choreography is based on Marius Petipa's classical choreography, that premiered in 1869 at the Bolshoi Theatre.
Don Quixote is one of the greatest and most popular classical ballet repertoire works. Through Minkus's unique music, the choreography tells an enduringly moving story about the lofty ideals of chivalry, combining comic and romantic elements.
For Don Quixote's new production, the Director of the GNO Ballet, Konstantinos Rigos has chosen an ensemble of world-class artists: choreographer Thiago Bordin for the revival of Petipa's classical choreography, internationally acclaimed Greek set designer George Souglides for the sets and the famous Greek fashion designer Mary Katrantzou for the costumes. Alongside them, animation designer Eirini Vianelli and lighting designer Christos Tziogas.
Konstantinos Rigos notes: "As classical ballet is the main direction of the GNO Ballet, from the first moment I assumed its directorship, I had in mind for us to present a classical Don Quixote. It is a work I love, and I believe that our team can perform it at a very high level. Of course, my idea of classical has nothing to do with dusty paper sets and mothball-smelling costumes. That is why from the very beginning I aimed at artists that have a special take on things and a unique aesthetic. For the creative revival of Petipa's choreography we invited the distinguished choreographer and dancer of the Hamburg Ballet and the Nederlands Dans Theater, Thiago Bordin. Τhe set is designed by our highly inspired set designer George Souglides, who excels at Europe's opera houses, along with animator Eirini Vianelli. For the costumes we have the pleasure to bring for the first time to the Greek National Opera, the top Greek fashion designer with the unique international career Mary Katrantzou, who redefines in an exceptional way the meaning of the ballet costume. Along with the Orchestra, conducted by Stathis Soulis, and the unique dancers of the Greek National Opera's Corps de ballet, I am certain that we will create a Don Quixote at once classical and modern."
The GNO Orchestra will be conducted by the up-and-coming conductor Stathis Soulis.