* In line with the precautionary measures announced by the Greek State for the protection of public health, the Greek National Opera announces that the performances of the GNO Ballet production Don Quixote scheduled for March will be suspended. At the end of the month there will be an update about the performances of April and May
The production is made possible by a grant from the Stavros Niarchos Foundation (SNF) to enhance the Greek National Opera's artistic outreach.
Production sponsor


GNO Ballet sponsor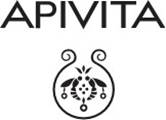 The Greek National Opera's Ballet presents Marius Petipa's classical choreography for Don Quixote, which was first presented in 1869 at the Bolshoi Theatre in Moscow and its revised version in 1871 at the Mariinsky Theatre in Saint Petersburg.
The story of the ballet draws mainly upon the second volume of Cervantes' Don Quixote and focuses on the love between Quiteria (Kitri in the ballet) and barber Basilio.
Ludwig Minkus studied music in Vienna and already at the age of twenty he played the violin, composed and conducted orchestras. A few years after immigrating to Russia, he was appointed supervisor of the orchestras of the Imperial theatres of Moscow. He composed music for many ballets, some of which to choreographies by Petipa.
Marius Petipa travelled at an early age to Spain, where he was especially drawn to traditional dances. In his Don Quixote Petipa tries to transfer the images and colours of Spain, offering an exceptional rendition of the Spanish music tradition through his choreography. The fruit of the collaboration between Minkus and Petipa was met from the very beginning with huge success, that resulted in establishing Don Quixote as a timeless masterpiece in the world ballet repertoire.
Even today Don Quixote is a great challenge for classical dancers, due to its high degree of technical difficulty, while the way in which it is rendered is decisive for the quality of a ballet ensemble. It is no coincidence that it in the world of classic dance it has become customary to say that "a team that can render Don Quixote correctly can dance everything".